Customer service outsourcing is both an important and challenging service to manage for businesses. Every company that continues to expand and grow continuously is bound to keep up with increasing audience demands.
Escalation management has been among the strategic outsourcing solutions that's been adapted by several brands as this allows more organized delivery of customer assistance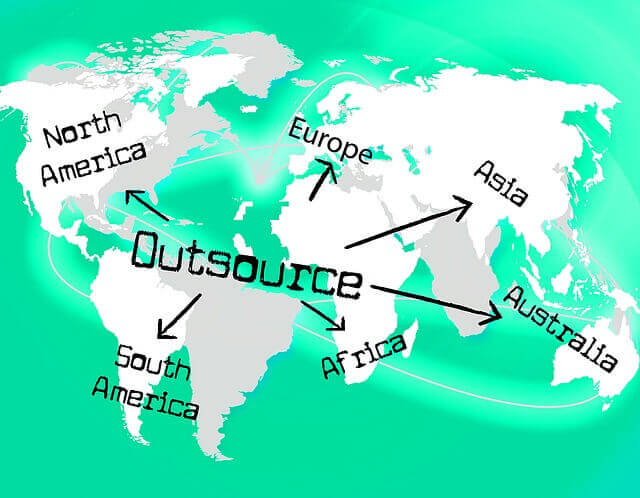 (Image Courtesy of Pixabay)
Escalation management involves the division of customer support systems into 3-4 levels. Each level is structured to correspond to customer concerns depending on the complexity and urgency of the issue. The different support levels are categorized as Tier I, Tier II, Tier III, and sometimes there would even be a Tier IV.
Tier I—Aside from its structure being based on customers' Frequently Asked Questions (FAQs) about the service, it is also the most basic level among all escalation management tiers. Usually, Tier I is handled by support agents possessing general knowledge about the brand's products and services. When it comes to more intricate processes involved within the company, their background is limited. Some of the problems handled under this level include identifying customer needs or giving basic tips. It can also be run as a 24-hour service and outsourced to a third party.
Tier II— Tier II is otherwise known as administrative level support. Customer concerns are passed on to Tier II if support agents from Tier I are unable to resolve the issue presented. Employees assigned to Tier II are comprised of technicians or individuals with more advanced troubleshooting knowledge and skills compared to agents assigned to the first level of escalation. More complex tools are used to diagnose and analyze the data provided by the customers to help determine whether the problem raised is a new issue or an existing one.
Tier III—In Tier III, the personnel have specialized skills that are far more advanced than those in Tier II. These are individuals who specialize in product development along with more complicated issues.
Tier IV— Tier IV only exists when there are multiple vendors involved in providing the service. In other words, certain parts of the products or services are being provided by other companies. Escalating issues to Tier IV then means the support is requested to the particular company or provider involved.
Out of all the support levels, Tier II serves a very crucial role in outsourcing solutions and escalation management. It effectively strikes the perfect balance between internal and external processes. More importantly, handing off an issue from Tier I to Tier II is critical because this usually determines the success of the assistance given to the client.
Tier II provides the perfect middle ground for customer service outsourcing to be more versatile and cost-effective
(Image Courtesy of Pixabay)
Tier II personnel can be in-house employees or outsourced experts.  Among the tasks done by Tier II personnel are software installations, troubleshooting, fixing bugs, configuration fixes and even repairing hardware. The responsibilities may even include authorization over research and execution of new solutions for new problems.
When an issue is transferred to this particular level of support, customers will be given an issue tracking ticket. Technicians and employees in Tier II will then conduct more in-depth analysis of the problem. Doing so enables checking the database and determining whether the problem presented is an existing issue or a new one. Existing issues mean that the concern has been raised by other customers in the past. As such, the agents will then have a reference as to how the issue can be fixed. The steps on how the issue can be resolved will then be enumerated to the customer.
On the other hand, the real challenge comes when new problems are presented. As much as possible, Tier II should be the turning point where the customer's predicament is either given the solution it needs or simplified before it is finally escalated to the 3rd support level.
It can be frustrating for customers to be transferred from one agent to another and be asked to repeat their concerns over and over again. But think of Tier II as a way to effectively maximize both in-house and outsourced resources of customer support.
How?
Since technicians and employees can both be hired internally and outsourced, this also means that the company is given the opportunity to provide a wider range of technical assistance to its end-users.
Being the middle ground that balances how customer assistance is distributed, support level 2 agents can exemplify a good grasp of the level of commitment, responsibility and knowledge necessary to determine whether an issue should be escalated or not.
Customer service outsourcing is meant to reduce costs, boost efficiency and help brands focus on its core goals. Tier II then provides assistance not just to customers but also to support agents assigned to the first Tier of escalation.
It exists to address more technical customer concerns, help organize allocation of existing resources for customer service, meet customer demands and manage time more easily.
Imagine if customer support was limited to only a single level of assistance. Customer service agents, regardless of the background and knowledge they possess will be left catering to a wider mix of technical and non-technical issues. There will be a disordered distribution of responsibilities as the company struggles to squeeze in solutions for a growing audience and tougher requests. At best, a support level that can act as both a supplementing arm for Tier 1 and a technologically competent partner of Tiers 3 and 4 regulates the entire customer service process internally and externally. Furthermore, the implementation of a Tier II customer support for outsourcing solutions challenges business owners to adapt to newer technology trends and ultimately meet higher customer demands.
Want to contribute to NMS or SMS Go blogs and work with us in cross-promotions? Contact us and we can discuss how we can share content that will b