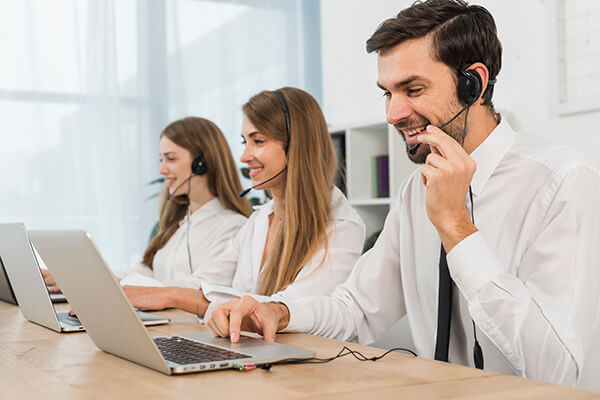 Outsource Live Chat Support For Real-Time Responses
A Live Chat Service For Real-time Responses is a must-have business tool that allows owners to directly communicate with website visitors through chat. Powered by Live Online Operator Platform (LOOP), NMS' flexible live chat customer support services enable brands to deliver the information and assistance that customers need.
If you're looking for flexible live chat services, New Media Services offers three different solutions that might just suit your need:
This includes providing additional information about the products and services being offered, answering customer queries in real-time and enabling customers to communicate their experiences with the brand more easily.
Get Started
FLEXIBLE LIVE CHAT SERVICES COVERING IM, SMS AND EMAIL
IM Chat
An Instant Messaging service using chat operators aimed to boost the accessibility and entertainment value of your business.
IM Chat is the most popular service under live chat services for all your customer care needs. It is a Live Chat Instant Messaging service using live chat operators that boosts the engagement and user experience of your Website.
Live Chat is an essential tool in engaging website visitors for assistance in website navigation, pre and post sales inquiries, billing support, error reporting, troubleshooting and product promotions.
IM Chat Features
Exceptional representatives providing round the clock 24/7 live chat support
Real-time updates and quick response
Customizable live chat system to adapt to your service support needs with added security benefits
Secure system to fit basic to complex service demands
Reporting that can be personalized according to your convenience
Case Study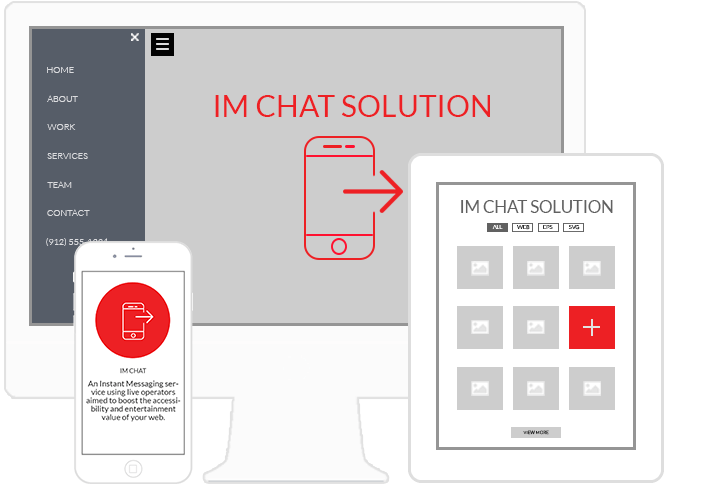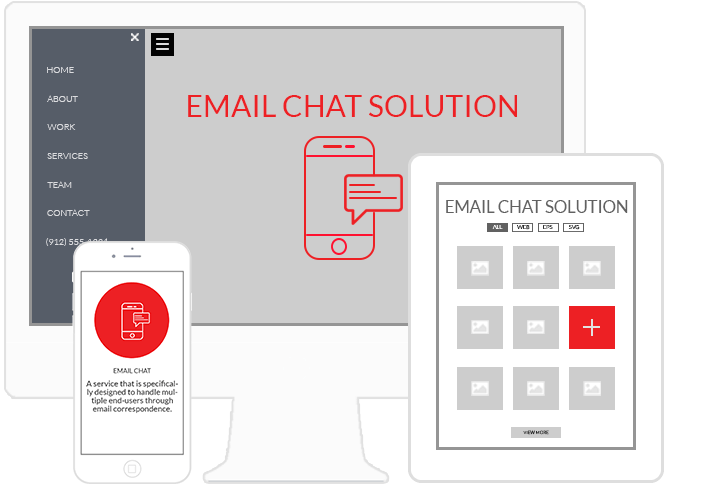 Email Chat
An email management service that is specifically designed to handle multiple end-users through email chat.
Reliable and convenient way to extend your reach for interactions, inquiries, marketing as well as entertainment while maintaining the privacy and security of your end users.
Email Chat Features
Schedule-based or 24/7 email handling to meet client demands
Customizable reporting system with real-time updates
Handled by highly trained and motivated manpower
Case Study
SMS Chat
SMS Chat service is a text messaging chat solution for enhanced end-user engagement and interactions. Managed by highly-trained and experienced live chat operators, SMS Chat ensures real-time responses and fast processing of both incoming and outgoing messages to help boost customer experience.
SMS Chat Features
24/7 availability
Customizable reporting system
Flexible service and usage terms
Real-time updates
Case Study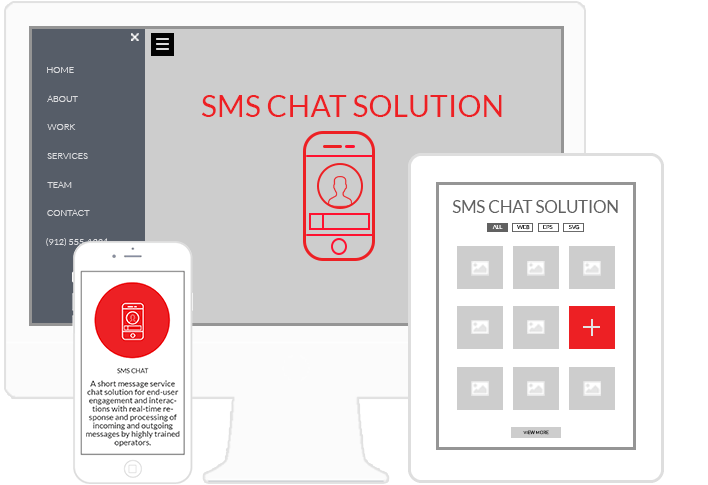 With NMS' LOOP-powered live chat services for businesses the following benefits can be attained:
Increased Sales
Instant access to both sales and support with our readily available chat
representatives
Improved Customer Service and Loyalty
Quick and real-time assistance made possible with significant boost in customer satisfaction rates
Reduced Expenses
Simultaneous handling of multiple chats even with just a handful of manpower and minimal resources
Expanded Market Reach
Easy connection with customers and business partners across the globe
Reports and Analytics
Access to site visitor activity based on chat history, performance reports of chat representatives and satisfaction ratings provided by each customer after every chat
Steadfast Problem Resolutions
Efficient handling of simple to complex customer concerns
Practical Applications for Live Operator Messaging:
Company A launches a product that requires business-to-consumer marketing.
Live Chat services can assist through bulk message campaigns or through more effective personal interactions via IM and SMS.
Company B plans to enhance its online services by becoming open to customer interactions.
New Media Services Live Chat Solutions provide both the manpower and the systems to make that a reality.
Company C has a social network (Forum, Message Boards, Facebook, Google+, etc.) that requires increased customer interactions.
Our Live Chat Services operators can assist by engaging the Company's customers via Email, IM or SMS.
Company D has created a website to be used by consumers.
Live Chat software can provide IM Support to help consumers with site navigation, finding a product/service within the website or providing useful suggestions to boost user-experience.
Why choose New Media Services?
If you want your company to be distinguished from all the other competitors in the market right now, getting a live chat IM or live chat SMS service tool for your website today should be on top of your priority list. It is best to find one that not only adds a human factor to the business' live support chat for its website, but also outsources live chat support representatives who are best in providing real-time answers to queries and problems.
Check out New Media Services' lineup of live chat service solutions now to find the perfect fit for your business needs.