Boost Your Customer Helpdesk's Scope & Efficiency with Multilingual Customer Support Services
Employ our multilingual customer support services and deliver a flexible, more reliable assistance.
From voice support and customer tickets to escalation management and refunds, we help businesses expand the breadth of what their customer service can do.
Voice Support
Provide the best customer support services for your end-users through our Voice-Over-IP help desk.
Our well-trained customer service representatives are available to handle all incoming billing inquiries, product and service FAQ's, pre and post- sale customer care, plus outgoing call requirements. These contact center services encourage customer retention and resolve various service concerns.
Features
Covers both Inbound and Outbound Voice Support
Flexible customer support services that can be tailored to meet specific demands
Toll Free Number acquisition support
Real-time updates, including service quality metrics
Customizable call reporting system
24/7 Voice Support Availability
Handled by highly-experienced and specifically trained operators
Quick response and handling of calls
Case Study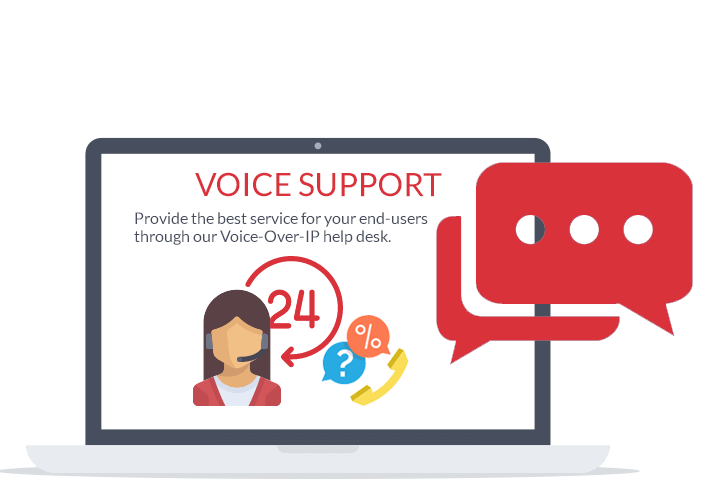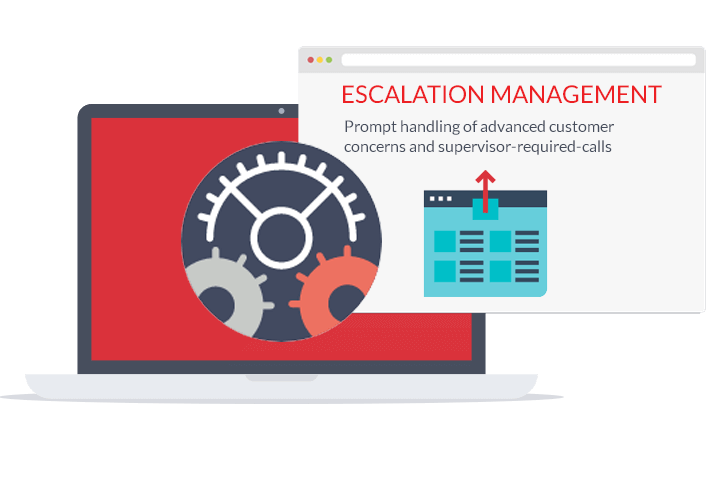 Escalation Management
Advanced, Timely and Professional Assistance.
Advanced customer relationship management features prompt handling of customer complaints and supervisor-required calls. Our Tier 2 representatives practice wise, tactful and direct handling of difficult callers, frustrated customers as well as various escalated issues.
Features
Covers both Inbound and Outbound Voice contact center services
Sophisticated issue tracking and real-time reporting scheme
Managed by specifically-trained Tier 2 representatives who are experts in handling high-stress end-user interactions
Customer Support Tickets
The cost effective way to handle customer service tickets through efficient and consistent end-user support.
A trusted support helpdesk for ticketing that seamlessly routes messages, correspondence and inquiries generated via email into an easy-to-use customer support platform that delivers effective customer support email management and administrative functions that aim to improve service.
Features
Easy integration
Can accommodate multiple accounts
24/7 availability and online support
Reporting and real-time updates
Handled by specifically trained manpower
Guarantees high security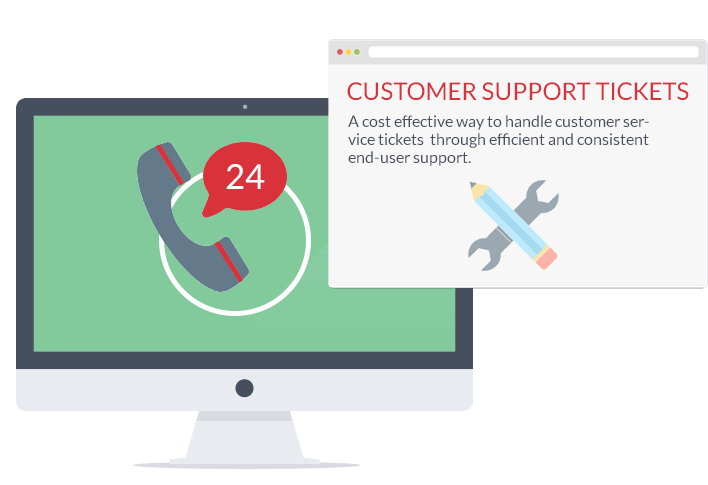 Order Verification
Review and verify requisitions diligently through a reliable and well-structured order verification process. This outsourcing solution allows your business to manage purchases or requests for authenticity and smooth customer relations.
Features
Highly secured verification system
Can manage multiple tickets
24/7 service availability for convenience
Case Study
Refund Payment Solutions
A reliable platform designed for safe and credible handling of your company's monetary transfers.
The all in one Refund Management & Return-Payment Processing Solution.
Refund Transfer Solutions effectively deliver rebates or refunds to your end-users through preferred payment options.
Features
Worldwide coverage
Multi-Currency Global Payment Solutions
Your own Choice of Payment
Express payment Delivery
Cost Effective
Case Study