Outsourcing is hardly a new concept nowadays. More and more business process outsourcing (BPO) companies are popping up, offering a variety of services. Contrary to popular opinion, customer service outsourcing is only top four of the most commonly outsourced services. Regardless of its standing, it proves the high demand and necessity of quality outsourced customer services.
But why do companies outsource customer service?
Reputation is crucial to a business' success. In an era of social media and easier communication, one negative review can be your business' undoing. This makes delivering quality customer service a must for all businesses.
Your business needs customers in order to run. Thus, you need to adjust to changing customer needs and behaviors. Catering to their needs brings satisfaction, paving the way to earning the customer's loyalty.
One of these changes is the growing preference for text-based communication. Besides phone support, email is one of the most relied-upon customer service communication channels. 
According to Finances Online, email is the most used digital customer service channel. Like phone support, email is used by customers to communicate with a brand. It's a way to extend your support services and build a deeper connection with the client. In addition, 31% of customers prefer to send their complaints over email and 28% track their orders through it.
One of the advantages of email over phone service is that it is more convenient for both the client and the customer support representative. Composing an email does not take up too much time and the customer can send it at their convenience. They can move on with other matters in the meantime while waiting for a reply from the company.
Email is also easier to track than phone calls. The client or agent can easily look back on previous messages to look for issues or other specific information. This trait makes it very helpful for personalization purposes. 
Whether due to a number of limitations or simply a need to keep up with the number of inquiries while retaining the quality of service, businesses opt to outsource email support services. What are the advantages of outsourcing email support services? Let's lay them out.
Cost Savings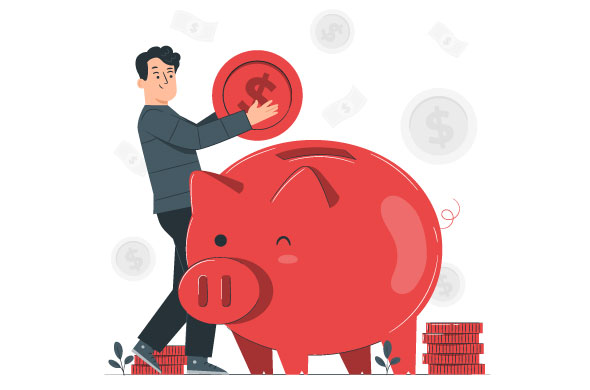 Multiple sources cite cost as the top reason that companies turn to email support outsourcing services.
You need capital to start a business and you need to make a profit in order to keep that business running. First, you need to consider the overall cost for salaries, overhead costs, training expenses, and others. If not managed properly, your expenses can quickly balloon in the blink of an eye and eat into your profits. 
Outsourcing is a more cost-effective option thanks to its flexibility through plans. When you subscribe to an email support service plan, there's no additional cost for employee benefits, no maintenance fee for the equipment, and other overhead costs. The plans can range from monthly, to yearly, or other custom selections. You can even save more if you outsource from a company located in a country with a lower-valued currency.
Email support is also notably less expensive than phone support in general. With phone support, you have to wait until the current client ends the transaction before moving on to the next ticket. Meanwhile, email support services enable agents to cater to multiple clients at the same time.
Additionally, email support is easily integrable with voice and chat support services.
Scalability and Flexibility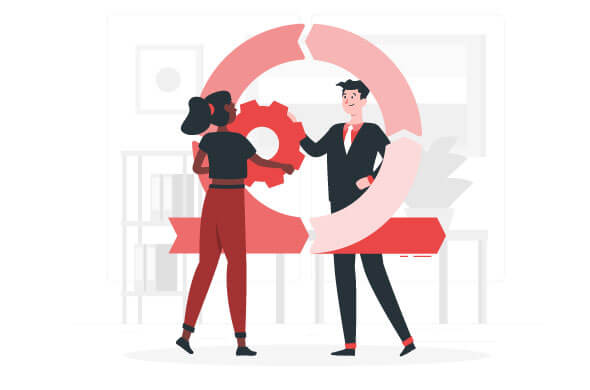 Besides the expenses, employing additional employees requires physical space. That means additional expenses for the resources you need to expand the workplace. What happens when you have to scale the company down? When the company has to transfer to another location? You'll have a lot of problems coming your way.
Outsourcing business email support services makes it easier to expand or downsize. The service goes with you wherever you go and you even have control over how long the service will be availed. You don't have to keep maintaining the equipment or the workers if there's no need for the service in the meantime.
Access to Expertise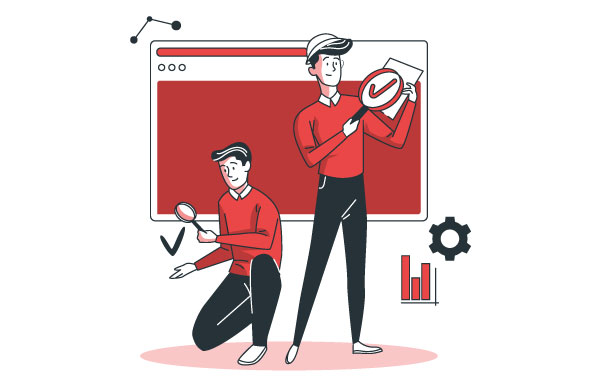 Employing in-house agents requires resources that you may not be able to spare at the moment. You need to account for the application process, their skill level, and the training. The process repeats until you manage to finally assemble a skilled team.
When you outsource email management from a reliable customer support agency, there's no need to worry about the cost and duration of the onboarding process. That's the outsourcing agency's job. Outsourcing also gives you access to specific skills that may be difficult to acquire. Among these desirable skills are language support, technical knowledge, and product-specific knowledge.
Improved Productivity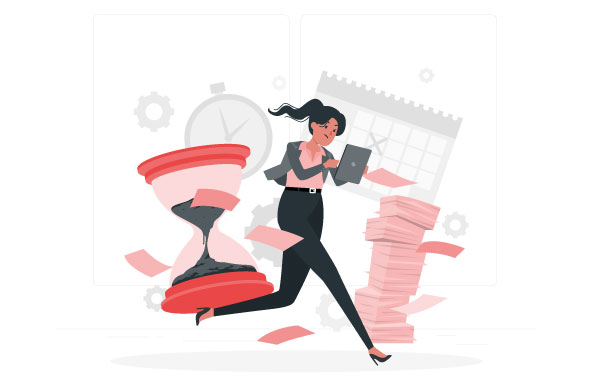 There's nothing more damaging to a business' reputation than sloppy customer service. A sloppy service lowers customer satisfaction, reflected in your profits and customer retention rate. This tends to happen when your workers are doing too much and are spread too thin.
One of the main benefits of email support outsourcing for employees is that it considerably lightens their load and allows them to focus on their core duties or other essential tasks. Without the additional task of manning the emails, they are interrupted less and can fully focus on what they need to do. It results in more free time for your staff, causing less stress and helping increase your employee satisfaction.
With productive employees and a streamlined email support service, your customer satisfaction also increases. Satisfied customers are more likely to recommend your brand to their friends through word-of-mouth, meaning more opportunities for sales and an increase in profit.
Improved Quality of Service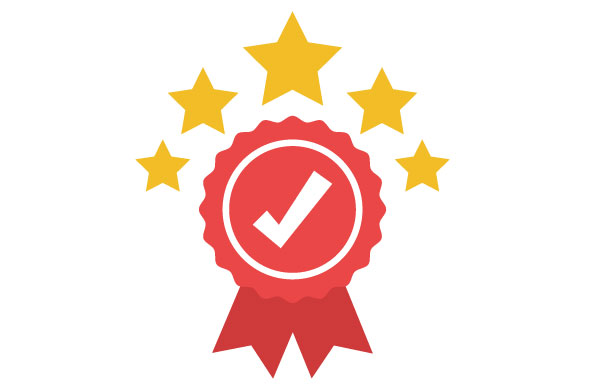 Quality service requires quality employees. 
While you can train your current staff or onboard skilled employees, it takes up too much time and resources, which some businesses cannot afford. The most-efficient route is to outsource instead. A company that provides outsourcing services has skilled workers that are specifically trained in their field. 
This is especially true with businesses that have limited manpower. Instead of adding to their staff's tasks, they can instead call for the aid of a BPO company. That way, the quality of your email customer support does not falter. 
Outsourcing ensures the availability of agents, making sure that there's always someone to answer any inquiry. BPO companies can help speed up the feedback process and even add a personalized touch to the after-sales emails. 
24/7 Availability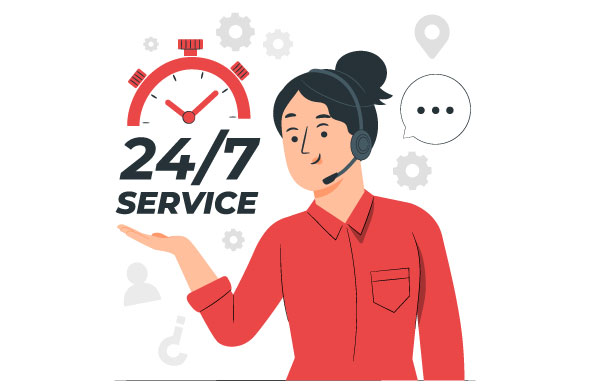 One of the limitations that smaller businesses face is the duration of their operations. For some, a 24/7 service is simply not doable. 
Through outsourcing email customer service, the business can remain competitive. Customers living in different time zones or those with sales hours-incompatible schedules will now be accommodated and catered to faster. This leads to higher leads and added opportunities for sales.
Multilingual Support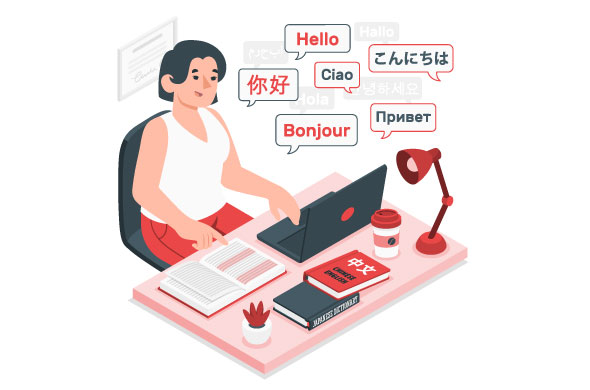 Besides the issue of availability, outsourcing also accommodates more customers by providing multilingual capabilities. This is particularly helpful for businesses that have clients or branches located in several parts of the world.
You can't expect all your clients to speak English, so it's your job to adjust. According to a survey by Unbabel, multilingual support plays a role in customer preferences and satisfaction.
By having native speakers on duty, the agents will be able to capture specific cultural nuances. Not only does this avoid miscommunication, but it also heightens the customer's experience. The relatability between the agent and customer increases, allowing a better and deeper relationship. 
A deeper relationship can additionally aid in upselling and cross-selling opportunities thanks to the trust built between the brand and the customer. It shows that the customer's preferences are kept in mind and that the services are personalized for their benefit. 
Where To Look For
Despite the existence of other faster communication channels, email support is still a highly preferred and reliable option for customers and customer support agents alike. But email support requires customer service agents to operate, which is not possible for smaller businesses.
Because of these limitations, the best alternative solution is to outsource instead. Outsourcing email services has several advantages, the biggest being a cost-effective option. It gives the company access to expert agents who are skilled in their field, improving the overall quality of the outputs. It also enables 24/7 availability and multilingual capability, accommodating more customers.
Extend your reach around the world and explore new markets when you outsource email support services from New Media Services and make use of our multilingual capabilities. Depending on your needs, we can even keep the services going all day or based on a schedule. We break barrie rs to deliver you the utmost quality service.
NMS focuses on customer convenience with our auto-reply option, making sure your customers know that their tickets are acknowledged. Say goodbye to full inboxes and unread emails under our watch. 
Leave the work to us and focus on other tasks that need your eye. You'll get regular updates on the email support delivered to your desk, ensuring you remain in touch with your email support operations.
If you're considering the expenses, don't fret because NMS offers tailor-made plans and a budget-friendly pay-per-service feature. The latter means that you'll only pay for every agent's active hours, making every penny you spend go the distance.
Enhance your customer service quality. Contact us!