The growth and ongoing improvement of cloud-based computing is gaining traction and shows no signs of abating. In fact, Gartner's 2020 forecast predicted a 6.3% growth in the worldwide public cloud services market. SaaS, a result of the cloud service boom, is the largest market segment and was forecasted to grow to $104.7 billion in 2020.
The birth of Software as a Service coincided with the growing desire for more efficient and cost-effective web-based service solutions (SaaS). The cloud-based solution makes it more accessible regardless of physical limitations such as geography or even the epidemic.
This increase in use naturally warrants all-around customer service to address inevitable problems. But unlike offline-based applications, SaaS customer support uses a different approach. 
In its most basic form, SaaS customer support is the process of assisting customers before and after purchasing the SaaS product. The service is available throughout the customer's use of the product whenever they encounter any technical difficulty or sudden bugs in the system. It facilitates file sharing across multiple platforms, saves storage space, reduces costs, and aids in the preservation of information integrity. The latter is extremely critical for organizations, particularly those with huge databases and dependent on accurate data.
Moreover, SaaS is a model in which software is licensed on a subscription basis and delivered to provide customers with a service. The SaaS company itself hosts the product, and is in charge of developing and updating it.
Customer Success and Customer Support in SaaS
How Does SAAS Customer Support Impact Company Success?
3 Companies That Provide High-Quality SaaS Customer Service
Improve Your Customer Support with These 5 Tips
Research and analyze relevant trends

Cultivate a Knowledgeable Team

Availability and Multiplatform Support

Customer Support Visibility

Prioritize Customer Retention
Go The Distance With Your Customer Support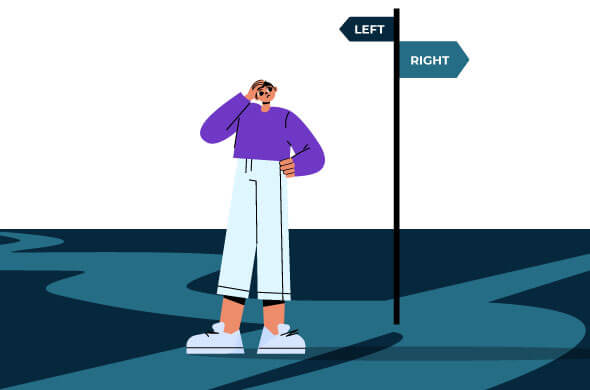 Customer Success and Customer Support in SaaS
Customer success is a more proactive process. The customer support personnel anticipate any problems the client might encounter along the way and immediately present preventive solutions. As long as the client uses the product, the customer success manager (CSM) maintains correspondence.
Customer support for SaaS, meanwhile, is on the reactive side. The first word comes from the user when they present the problems they encounter. The conversation ends when the problem is solved.
Regardless of the differences in methodology, the goal of both SaaS customer success and customer support is to make it easier for the customer to utilize the product over the duration of their relationship with the company. Both sides, at their foundation, have the goal of successfully solving the problem.
How Does SAAS Customer Support Impact Company Success?
Will a client continue using software that is not just difficult to use but also has no user guide? Do you think they will pay for the offered services? 
Not all users comprehend the inner workings of an application at the same rate. The vast majority are also uninformed about programming and the complexities of software development. While instruction manuals are available, unexpected events may impede achievement of the said objective.
Stellar customer support contributes to a positive customer experience, a factor that can persuade clients into subscribing and paying to further use the software. When making a purchase, 3 out of 4 people take customer experience into account. That goes double and more for monthly subscriptions.
While businesses have a general knowledge of customer support concepts, not every company succeeds at it. Let's look at three companies that gave extra attention to their customer support services.
3 Companies That Provide High-Quality SaaS Customer Service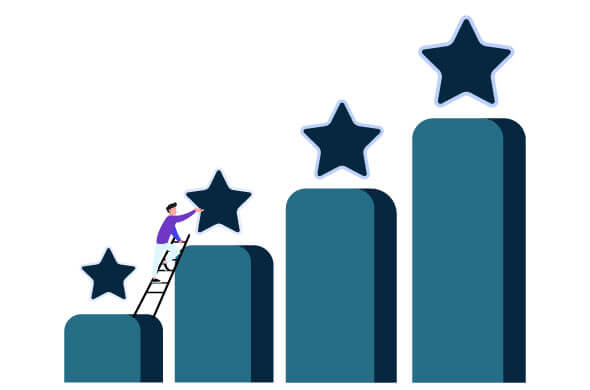 Buffer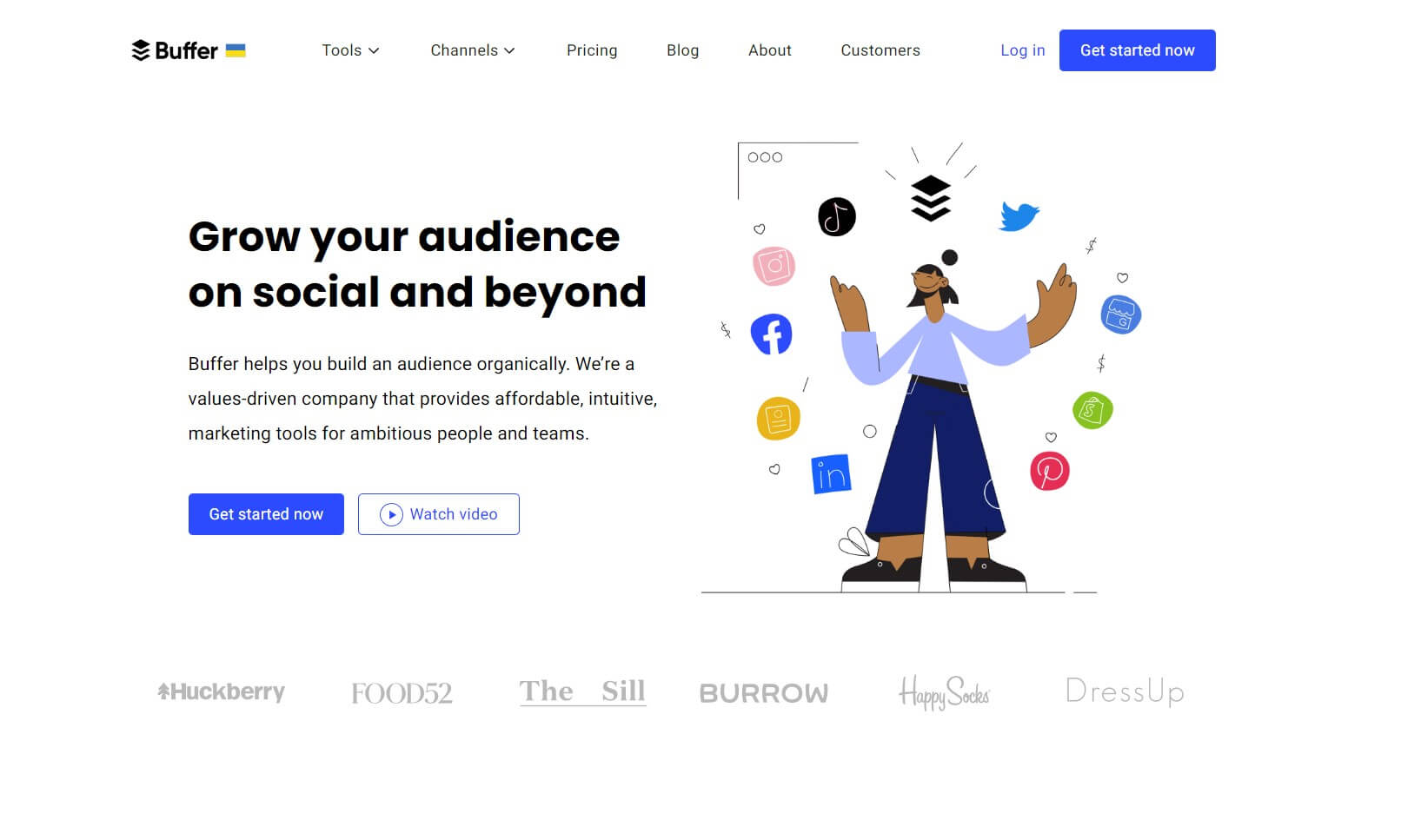 Buffer is a social media management platform containing marketing tools that help drive engagement and results on social media. The tools offered for publishing, engagement, analytics, and team collaboration save time and effort in posting across multiple social media platforms.
From the get-go, Buffer's free plan already allows prospective clients to access multiple functions and get a feel for the site. Their help center feature has a search bar as well as a topic filter below to help users narrow down the issue. If worded guides aren't enough, there are video tutorials that can guide users who prefer visual references through the most asked-about Buffer features.
Users commenting on review sites appreciate Buffer Help Center's frequent updates and their informative emails. Contact with representatives also yields quick responses, aiming to rectify the problems as soon as possible.
Chargify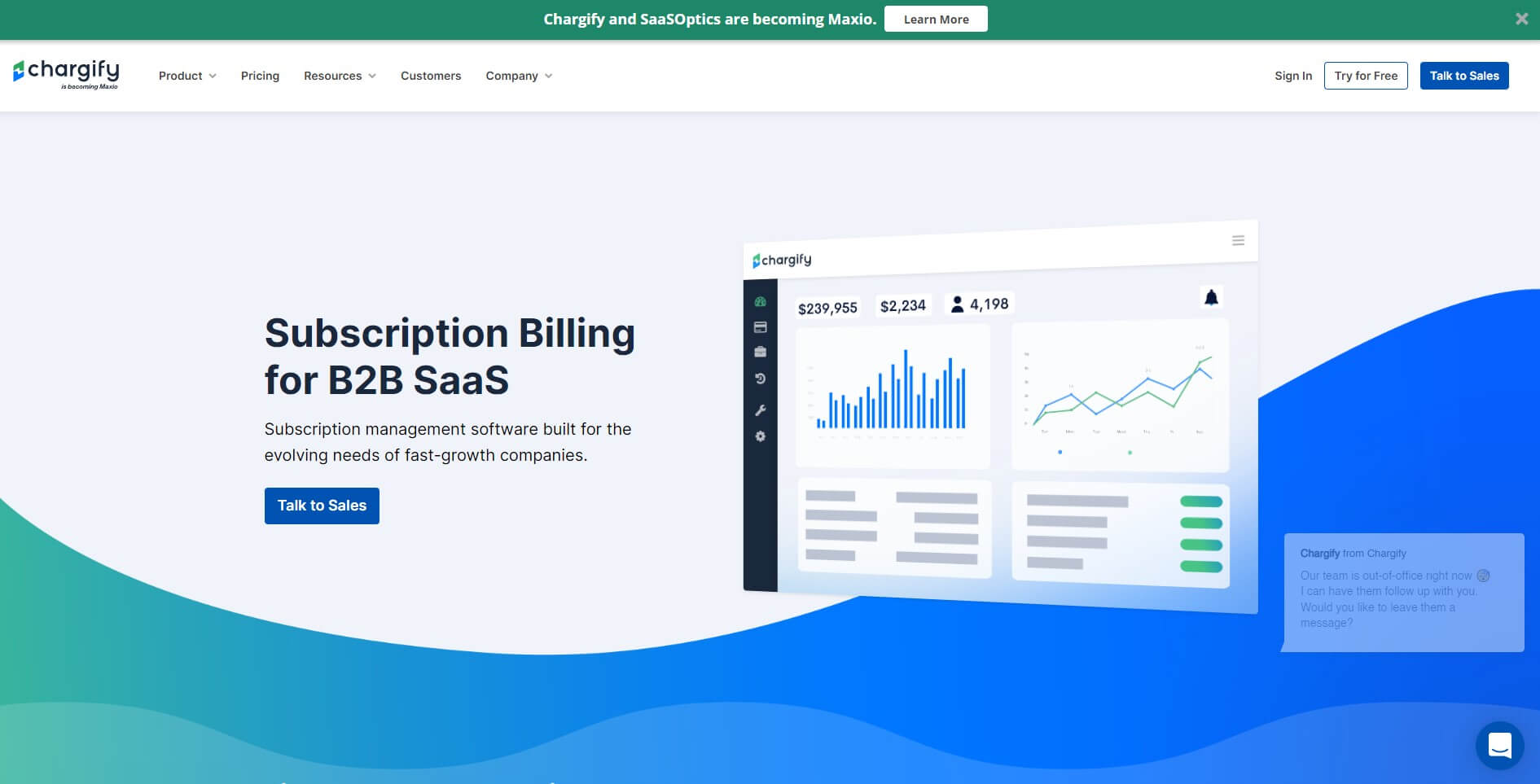 Chargify is a SaaS used for Recurring Billing and Subscription Management. It's a useful tool for businesses to track and manage subscription activity all in one place.
Upon signing in their account, customers are welcomed and kept updated about the state of their account. Besides the support page containing several guides and articles, clients also have the option to chat with a representative and give detailed recommendations to inquiries.
Several reviews have stated that Chargify's customer support service is easy to contact and non-intrusive. Many users also commented on their quick and friendly service as they walk you through coming up with a solution. Their knowledge of the service comes through with their initiative in giving helpful advice and introducing other useful features.
Trello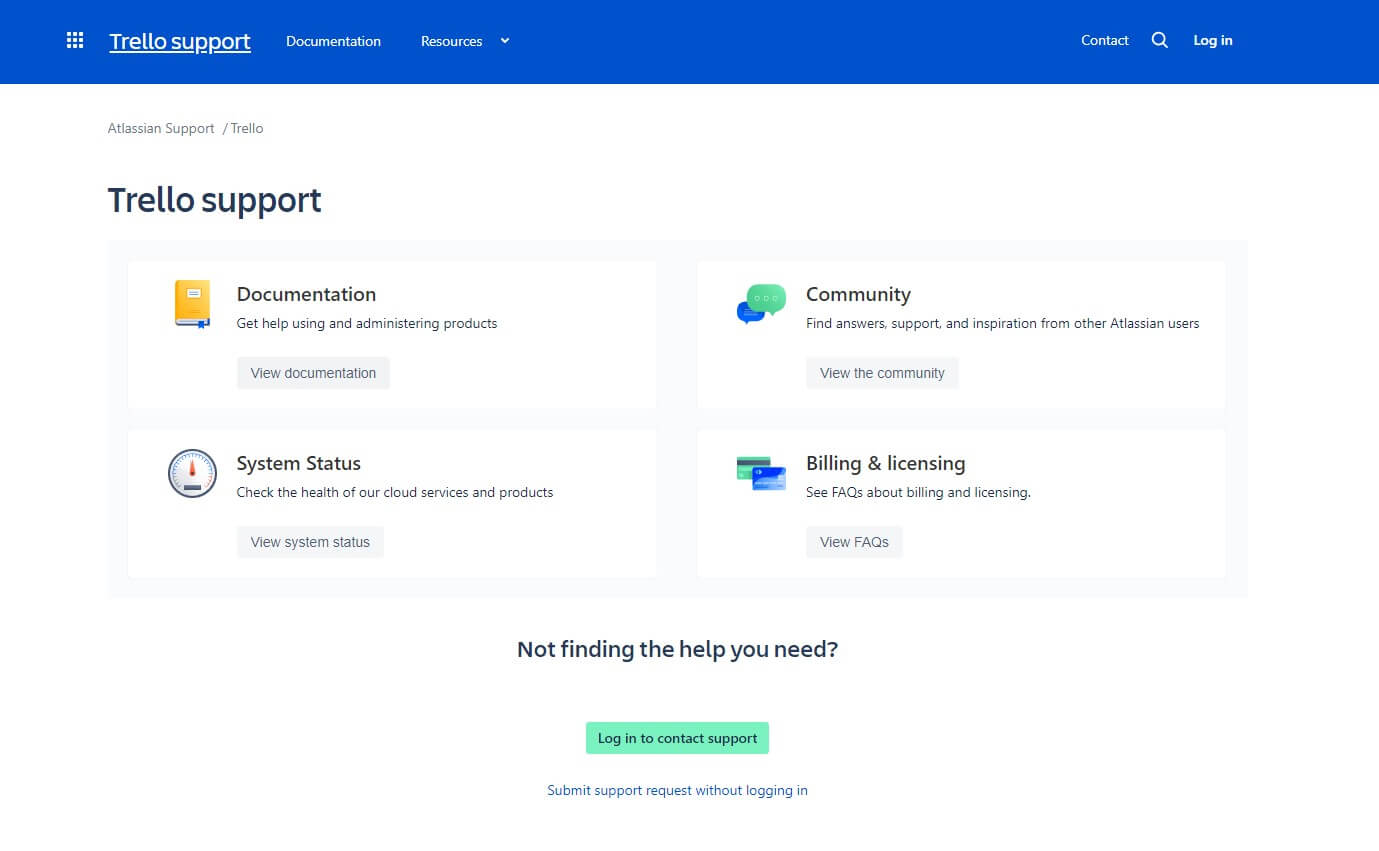 Trello is a project management tool by Atlassian designed to help teams with task management across multiple workspaces. Tasks can be organized into boards and are arranged in a to-do-list format with stackable and draggable cards for ease of use. 
As a collaboration tool, it's no surprise that Trello's support page includes a community where Trello users can share their experiences and seek assistance from other users. Clients can view the System Status to check the current state of cloud services and products, in addition to the feature documentation and FAQs. Those who are unfamiliar with interpreting metrics can instead look for any major incidents recorded in the daily incident reports.
Because of its intuitive and user-friendly design, most reviewers rarely needed customer support. But the few clients who did find their inquiries quickly answered. People are also comforted by the abundance of help options should the need for assistance arise.
You can glean a lot of similarities from each company's application of customer support strategies, like the combination of proactive and reactive approaches to problems. There are other methods as well, it's a matter of testing which one works for the business. Here are 5 SaaS customer support best practices to help you on your way.
Improve Your Customer Support with These 5 Tips
1. Research and analyze relevant trends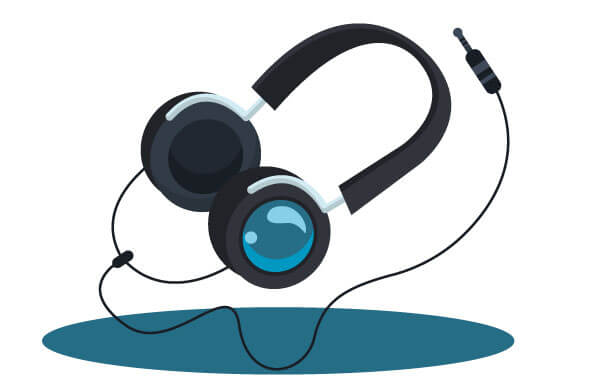 As early as the testing phase of the software, take note of the parts that report a lot of bugs and need more testing. Prepare counter-measures just in case any of the problems suddenly appear during a client's session.
After launching the software, keep track of the demographics and relevant statistics pertaining to specific groups. A couple of examples are common problems encountered per age group, which feature upgrade should be prioritized. After all, it never hurts to be prepared.
2. Cultivate a Knowledgeable Team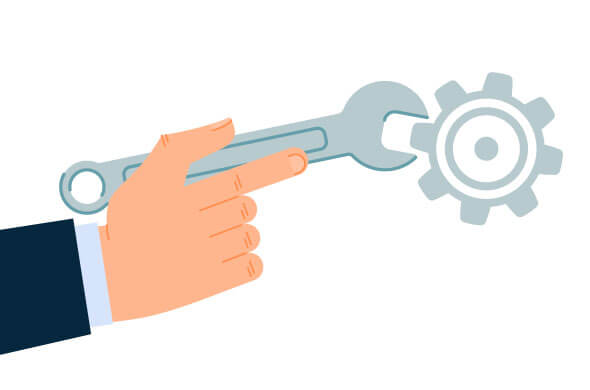 What is SaaS customer service without competent customer service personnel behind it, right? How will you be able to answer a client's inquiries with a team that doesn't know the ins and outs of the software?
What are the services you offer and who are the people most likely to use them? 91% of consumers are more likely to remember and use the services of brands that recognize them and provide relevant offers and recommendations.
Create a team of not just knowledgeable people but also effective communicators. Just like how not all field experts are capable of teaching about their specializations to students, your customer support team must be able to relay the needed information in a way that any user level can seamlessly follow.
With the World Wide Web's reach, distance isn't that much of an issue nowadays. SaaS customer support outsourcing is an option in order to obtain a qualified team equipped with the best tools for better communication.
3. Availability and Multiplatform Support
Multiplatform support is a must-have customer care support for SaaS, given the variety of platforms and media available to people. This is especially true for availability, which ensures that customer service is always available. You must consider the bulk of people's timetables and, more critically, time zones.
4. Customer Support Visibility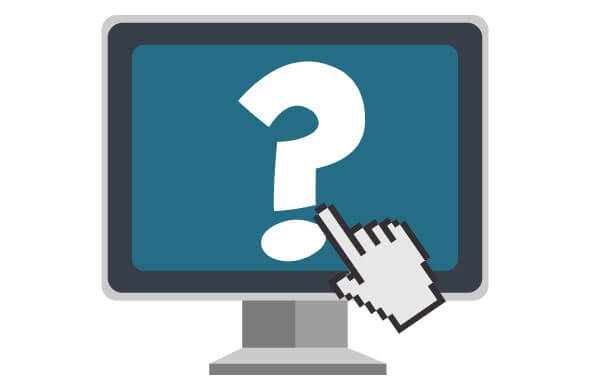 How will the people know that customer support is available for the application? Do they need to search for where it is before they can use it?
You can start simply and use the universal symbols to represent your calls-to-action for user assistance. Typically, this is represented by a question mark [?]. Another method is adding a 'Help' or 'Customer Support' tab in the software's navigation bar. Take caution not to be too visible and have your support widget be a nuisance instead.
Forms and buttons should be labeled accurately. Add a quick summary for unknown terms to prevent annoying rushed users by forcing them to look up their meanings. Use action phrases for the buttons to inform the customer what will happen if they click the button.
5. Adopting a Customer-First Approach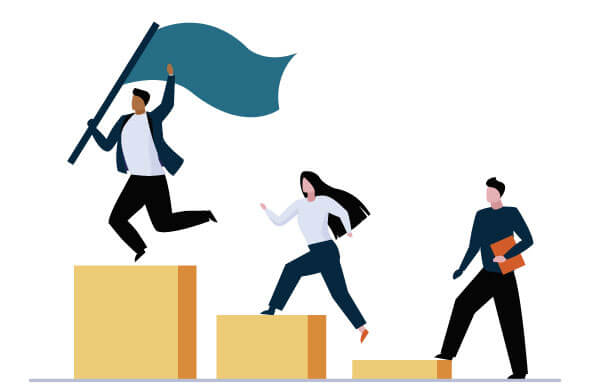 Well, what is SaaS without its users? Customer support should not only put effort towards acquiring new clients, but also retaining their current subscribers.
Start with small things like matching your customer's tone. While optimism is a good trait, even the slightest wrong inflection is enough to ignite your customer's fuse, especially when they're having a bad day. Gauge the client's mood and tone and respond accordingly. Be pleasant, but not condescending nor overbearing.
Another simple trait that subscribers would appreciate is honesty. If there is no answer currently available, simply say it as it is. Don't hype up their expectations or settle for a wrong response. Work towards a solution with the user if applicable, and get back to them as soon as possible.
Go The Distance With Your Customer Support
It's a dog-eat-dog world out there with one next big thing after another and an increasing number of software services being developed. Budget isn't the primary issue anymore, it's the mileage and customer experience that make the difference between a trial test and a regular subscription.
Maintain a balance between functionality and achieving a positive customer experience. It's not worth immediately going after the latest trend without a plan and alienating your users. The tips mentioned above can be the basic benchmark towards refining your customer support.
You can always train your customer service staff to keep up with the advancements or hire more people to be able to handle more work. However, maintaining a 24/7 schedule across multiple platforms involves quite a bit of cost and manpower. Correlating with the number of users, addressing every question and message becomes borderline impossible. 
Fortunately, the emergence of more business process outsourcing companies has made acquiring a skilled team for certain services much easier. Therefore, a viable solution to solve the cost and manpower problems is to outsource customer support for SaaS companies.
You can try researching several companies and deciding where to outsource customer support services. Or we'll save you the effort and outsource customer support services to New Media Services instead.
Obstacles like time zones and language barriers can be overcome by their multilingual support and round-the-clock serviceability. And, while the human quality appreciated by users is maintained, it is also backed up by artificial intelligence for additional proactiveness.
Let's build a solution that's tailor-made for your business. Consult our team.