Has the thought of protecting content moderators ever crossed your mind?
Content moderation is a task that is as unending as it is complex. The fact that content is continuously produced by companies and users on a daily basis means that moderators will always have mountains of content to review. Moderation exists mainly to provide a safe environment and seamless experience for online users. As such, their job requires them to monitor and review various content submissions. Not only that, but they also have to sift through all of these posts—regardless of whether they contain disturbing and highly graphic content. 
The process of removing irrelevant, offensive, and at times, sensitive material can take a toll on moderators.
According to social media intelligence firm Brandwatch, there are about 3.2 billion images shared each day. On Youtube alone, there are over 300 hours of video uploaded every minute and more than 500 million tweets on Twitter (which amounts to 6,000 Tweets per second). 
Based on that given metrics, if two percent of the images are inappropriately posted on any given day, there are approximately 64 million online user content that would violate the terms of service agreement and posting guidelines of online communities in general. The sheer amount is more than enough to damage brand image and create a negative user experience. It is this risk that propels startups and large companies to employ the services of content moderation. They do so to protect their brand reputation and their users from disruptive content.
This is also where mental health of content moderators enters the picture. Imagine having to witness a massive amount of disturbing videos in a day. Take a moment to picture how the constant exposure to graphic images of self-harm, abuse, and terrorism would affect one's psychological well-being. Even the individuals with the toughest of hearts and minds would reach their breaking point sooner or later.
There is also the pressure of overcoming all of these extremely concerning user posts to start over the following day. Apparently, some companies expect that the weight of a content moderator's responsibility is easy to shrug off. They assume that they are tough enough not to let it get to their mental and emotional processing.
Since the job is tedious and coupled with specific risks, the question is how do companies protect their content moderators from the risks of monitoring sensitive data.
Take note, ensuring the overall wellness of content moderators is no cakewalk. It is a huge responsibility that every employer should take very seriously.
Use Algorithms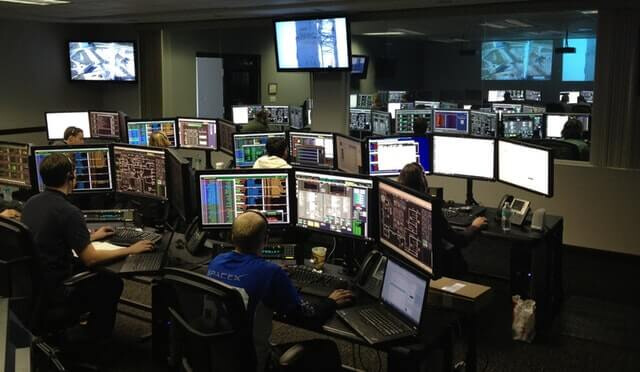 Content moderators spend hours reviewing texts, usernames, images, and videos. They often receive up to 60,000 submissions a day. Figuring out what is and isn't a priority is one of the biggest challenges faced by a content moderator. With a seemingly endless supply of content, the struggle is how to be consistent and accurate.
Highly repetitive tasks coupled with the pressure of delivering a significant number of carefully checked UGC can cause content moderators burnout.
To counter that, companies can incorporate moderation algorithms into their system for the purpose of automation. Automated moderation can assist in pre-approving specific types of content while helping sort and set priorities. AI moderators can be taught through machine learning, semantic segmentation, face recognition, and updating its internal library with new and updated samples of visual content. 
By incorporating the speedy and instantaneous capability of technology, the pressure of reviewing each and every bit of content submitted is lessened on the part of human moderators. Algorithms can analyze reports and the context of user posts as they come in, then move them into different queues based on risk level and priority. In this manner, humans and machines are working together to increase business efficiency and protect the mental health of content moderators.
Here are some approaches to try:
Let the algorithm identify and automatically close submissions that don't require moderator review.

Immediately identify and automatically take action on submissions that requires moderator intervention. This can be done with a combination of automation and human review. Several companies leverage automation but still balance it with human judgment to review high-risk content so that no further action needs to be taken.

Identify content in the gray zone (human moderation) and escalate it to queue for priority moderator review.
Building, testing, and tuning an algorithm for your business moderation services takes a lot of time and resources. That's why it is advisable to buy instead of building one. It is important to find several options that will cater to your company's content moderation needs.
Switch Tasks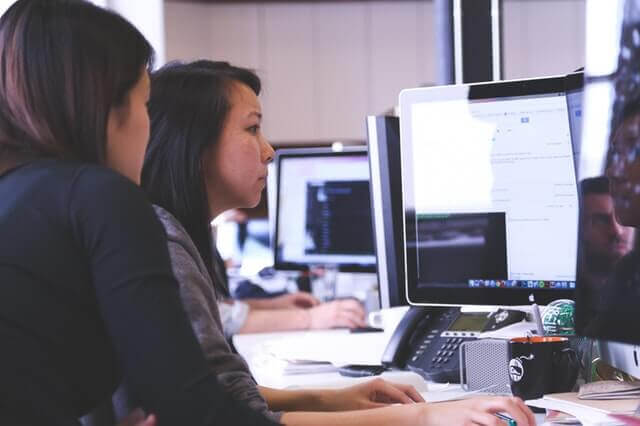 The more moderators are made to spend hours upon hours in front of the computer screen scanning volume after volume of user-submitted content, the more likely they see something that isn't there or miss something important. It may result in low-quality moderation services and an unhappy online community.
Allot a work schedule for your moderators and if possible, have them check different types of content. It helps to have different content viewed with a fresh pair of eyes.

Ensure that moderators switch tasks every two hours to help give them a chance to 'reset' their minds, maintain their focus, and stay attentive to what they do.

Breaking the monotony of what they check and monitor also broadens their experience and familiarity with different types of UGCs. More importantly, they become more aware of the various ways some people use to bypass profanity filters and moderation guidelines.
Implement a Wellness Program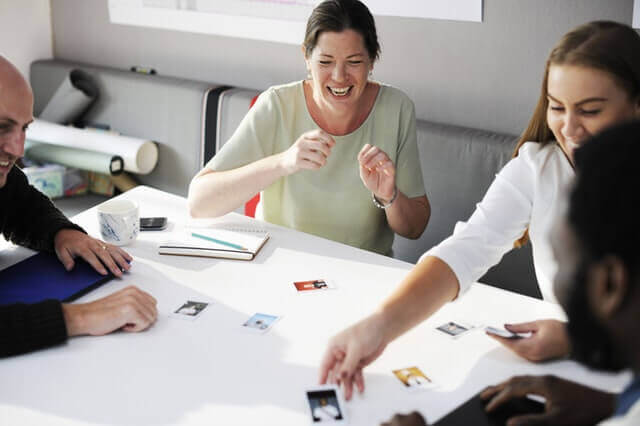 Being a content moderator is one of today's toughest and most challenging jobs. When content moderator wellness is disregarded, it creates a ripple effect on the entire digital community. Moderators who are unhappy, unmotivated, and have developed mental health issues are forced to live with the trauma that comes with their job. Their work is like the digital counterpart of scouring through heaps and heaps of garbage and toxic waste. There are varying levels of risks and dangers lurking around them. Moreover, it is their health and overall well-being that are compromised.
Companies must take responsibility for ensuring the holistic safety of all their employees. If moderators monitor content, then their employers should monitor their safety in return.
Hold pre-evaluation, orientation, and intensive training sessions to prepare them for the job.
Work closely with mental health professionals. Be informed and updated with the latest wellness and resilience programs and policies to ensure that your business continuously has the capacity and resources to provide the support they need.

Focus on giving moderators more recognition for the work they do.

Actively learn more modern and cost-effective moderation processes. Assess how you can apply the newest research on UGC and content checking to broaden and strengthen your support for your moderation team.

Provide a wellness plan for content moderators. Solid psychological support for your company's content moderators is the best way to keep them focused and productive in reviewing sensitive data. Make it so that your staff has 24/7 access to professional Psychological services.

Arrange a periodic meeting with your moderators to check on not just their performance, but their overall mental health as well.
Invest in More Training
Investing in constant training for your moderators means increasing their competency and building their resilience against a highly complex and thriving virtual ecosystem. A huge part of the responsibilities of online community moderators is to serve as a mediator in the vast community that is the internet. They ensure balance among different communities, groups, and perspectives.
Given that their roles go beyond scanning, approving, rejecting, and banning user content and accounts, it is just right that they are given extensive guidance. Additional training also prepares them for upcoming online trends and changes. For the past years, content moderator mental health analytics have not been reflecting promising data; nor has it been reflecting a psychologically sound work environment. Taking the time to discuss the specific factors that are affecting their responsibilities enables you to understand their struggles from their perspective. Ultimately, you use the feedback from your employees to design a program that highlights and addresses their needs.
Outsource the Workload
Who says your in-house moderators have to carry the entire weight of checking larger volumes of UGC? Outsourcing helps lighten the workload for your moderators. It also grants you access to a more diverse range of skills and experiences.
Say, your business wants to engage an international audience. Outsourcing a moderation team in your target country or location paves the way to have a deeper understanding of the societal contexts and cultural expressions that the locals use regularly. Your moderation process then becomes more accurate and attuned to the unique lifestyle of your target demographic.
Also, equipping your existing office-based moderators with the flexible work arrangement of a remote team unburdens them from having to shoulder work demands that are beyond their capacity.
Quality Over Quantity
One of the greatest disadvantages to living in a highly technological world is that everyone seems to expect humans to act, work, and think as quickly as robots do. Emotions, thought processes, individual experiences, personal judgment, cultural variations, and developmental differences are given less consideration.
The said scenario holds for moderators. Often, companies expect quantity in their performance, without understanding the true nature of a moderator's job. They demand bigger results but fail to pay attention to the process that had to be completed to reach their desired objectives.
Sometimes, less is more in moderation. Yes, moderating large volumes of UGC on a daily basis is impressive—that is, if you have an army of AI moderators. Unfortunately, demanding an impossible quantity of deliverables from human moderators alone is torture. More importantly, what is the point of checking content if you do not take a minute to study the most prevalent online behavior displayed by your digital community?
Remember, your communities represent your brand. How can you ensure you weed out trolls, scammers, and fake personas within your followers if your sole focus is the numbers generated by your moderators? Did you know that being overworked and experiencing burnout while on the job are two of the most common causes of content moderator PTSD? Instead of having them go through the same pattern of inappropriate and deeply disturbing user posts, why not investigate the root cause of the problem? Perhaps your existing community guidelines are far too broad. It is possible that there are loopholes in your automated filters that users easily bypass. Or, your moderators are already exhausted that they have become desensitized to depictions of violence, abuse, racism, and hatred.
The points mentioned above are the ways to maintain sustainable moderation services that benefit not only your brand reputation and users but also your content moderators' wellness.
Now is the best time to be an agent of psychological wellness at work. Content moderators and the mental health of the entire online community go hand-in-hand. Hence, it is your duty as the employer to protect your brave virtual content police and protect them from harm's way.