In our goal to deliver valuable services and bespoke offers, New Media Services (NMS) participated as an exhibitor in one of the world's largest B2B conference – Affiliate World Asia (AWA). It was held on December 06-08, 2017 at the Centara Grand and Bangkok Convention Centre in Bangkok, Thailand.
Celebrating its third year anniversary, Affiliate World Asia is proud to host 2,800 attendees, 151 exhibitors and 45 speakers from more than 80 countries around the world. This conference unites Asia with different internationally known and respected leaders and professionals in the field of marketing, including a network of founders, investors and experts from some of the industry's biggest tech giants.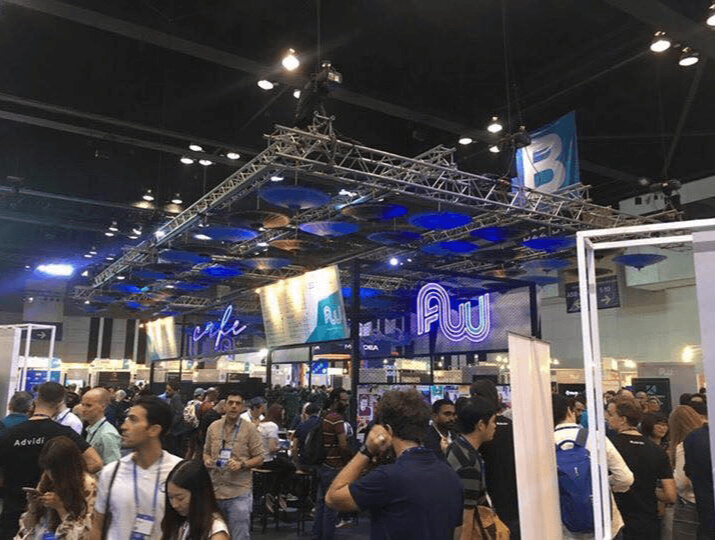 "It is truly refreshing and enriching to be part of the #AWAsia2017. My excellent NMS Team and I are looking forward to expanding our marketing knowledge and enhance how we promote our brand and services."
-  Martin Eyking, CEO-AU and founder of New Media Services
NMS Product/Service Showcase
Along with SMSGo, a business text messaging communication software designed to boost efficiency through cost-effective customer support. New Media Services(NMS) also showcase our general services – Live chat, Content Moderation, Customer Support, SEO and Content, Web Design and App Development, IT System Administrative Tools, Social Media and other Flexible Outsourcing Solutions. The team was assigned in Booth A37 which is located at 22nd floor of the Central World shopping complex, where they had an opportunity to promote our customer-centered services, the goal was to show how each service was carefully tailored to help NMS provide the widest scope of platforms and cater to different business demands.
For our New Media Services team, the conference was also a great avenue for exchanging knowledge, obtaining innovative ideas and most importantly meeting new prospects for our services. It was the perfect timing to expand their horizons and really see first-hand what it's like to reach out to several prospects on a grander scale.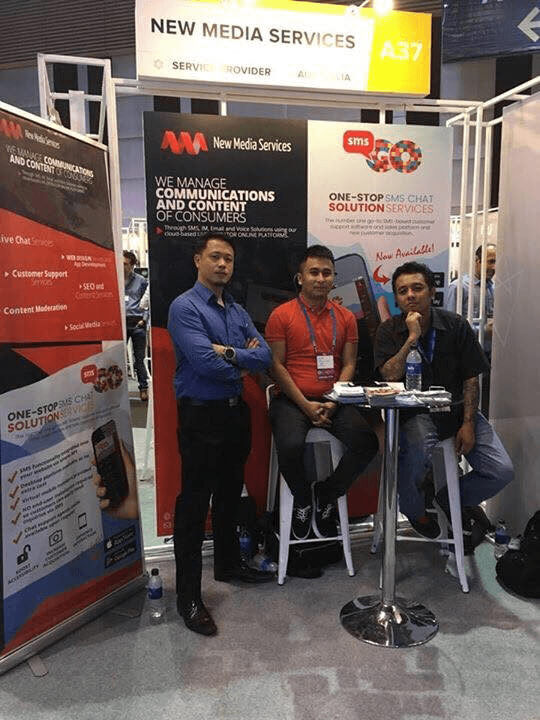 Comprised of our very own Martin Eyking, CEO-AU and founder of New Media Services along with Solutions Directors Joey Gabra and Anastasiia Bilous, Account Managers Joseph Torres and Francis Aurellado, Product Development Head Merlene Leano, Product Development Manager Christopher Castillo and Product Development Personnel Ignacio Laron, the team was delighted to gain data-driven knowledge on affiliate marketing and improving campaign performance. Moreover, the event's line-up of topnotch speakers helped enrich their background on how they can expand our business network more effectively.
Affiliate World Asia was truly a great way for NMS to wrap up 2017 and prepare for the upcoming year. This means that as a company, we are more than equipped to promote our cost-effective solutions on a global scale and anticipate a bigger edge for our business.
Want to contribute to NMS or SMSGo Blogs and work with us in cross-promotions? Contact Us and we can discuss how we can share content that will benefit both our businesses!